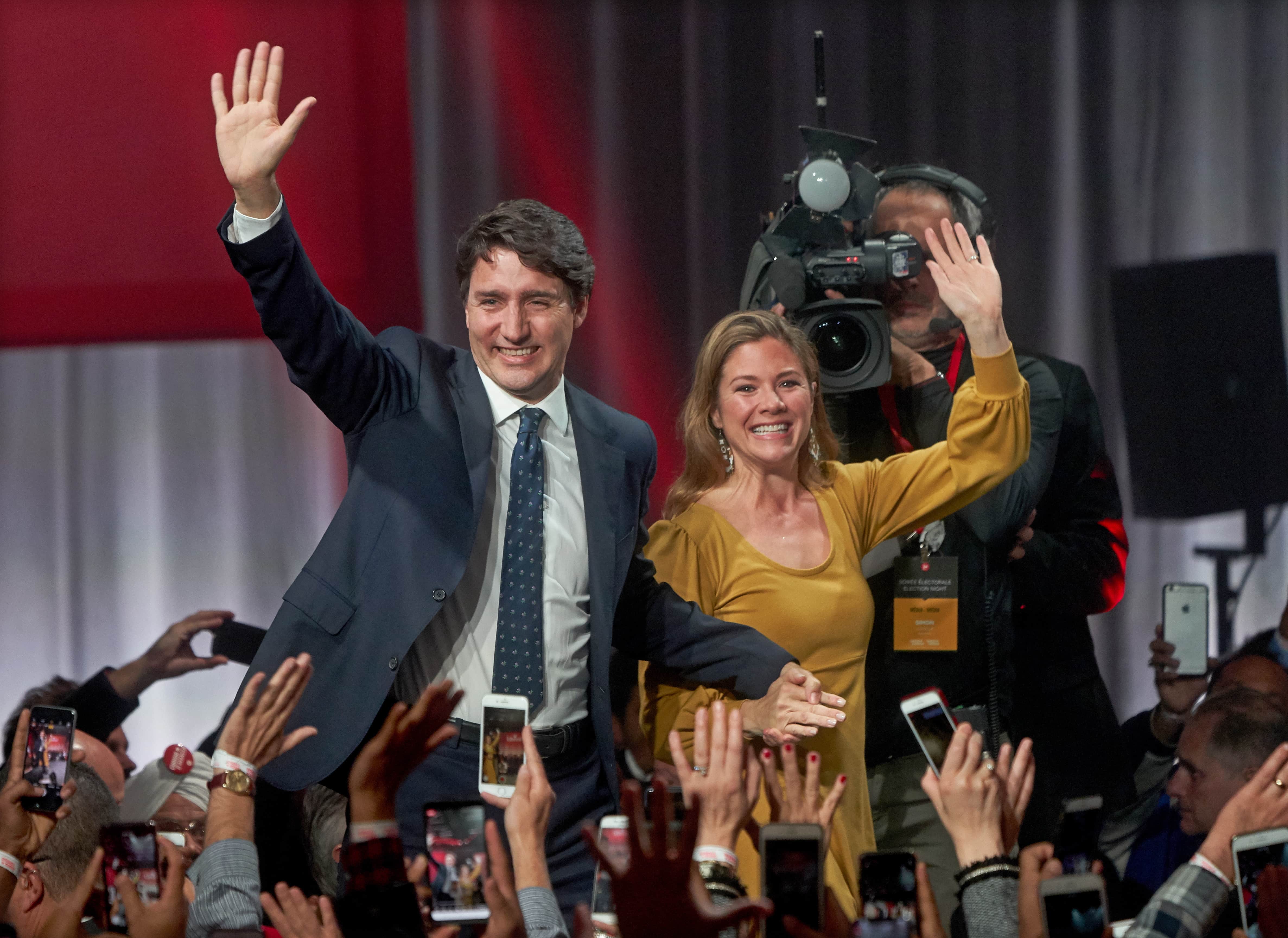 Canadian Prime Minister and Liberal Party leader Justin Trudeau (L) and his wife, Sophie Gregoire Trudeau (R), wave to the crowd after a victory speech in Montreal, Quebec, Canada, 22 October 2019 EPA/VALERIE BLUM
Canadian Prime Minister Justin Trudeau's wife Sophie has tested positive for the new coronavirus.
Here's a statement from Sophie Trudeau, who tested positive for Covid-19. #cdnpoli pic.twitter.com/Au8Jr1nXRE

— Mackenzie Gray (@Gray_Mackenzie) March 13, 2020
She and her husband had gone into self-isolation after she fell ill.
I have some personal news to share today. Sophie recently returned from a speaking event in the UK, and last night she was experiencing mild flu-like symptoms. She's feeling better, but following the advice of our doctor she is self-isolating as we wait on COVID-19 test results.

— Justin Trudeau (@JustinTrudeau) March 12, 2020
Out of an abundance of caution, I too will be self-isolating & self-monitoring until we get Sophie's results back. But I'll be busy working from home. Today, I'll be speaking with some world leaders and joining ministers for a Cabinet committee discussion on COVID-19.

— Justin Trudeau (@JustinTrudeau) March 12, 2020
© AP 2020