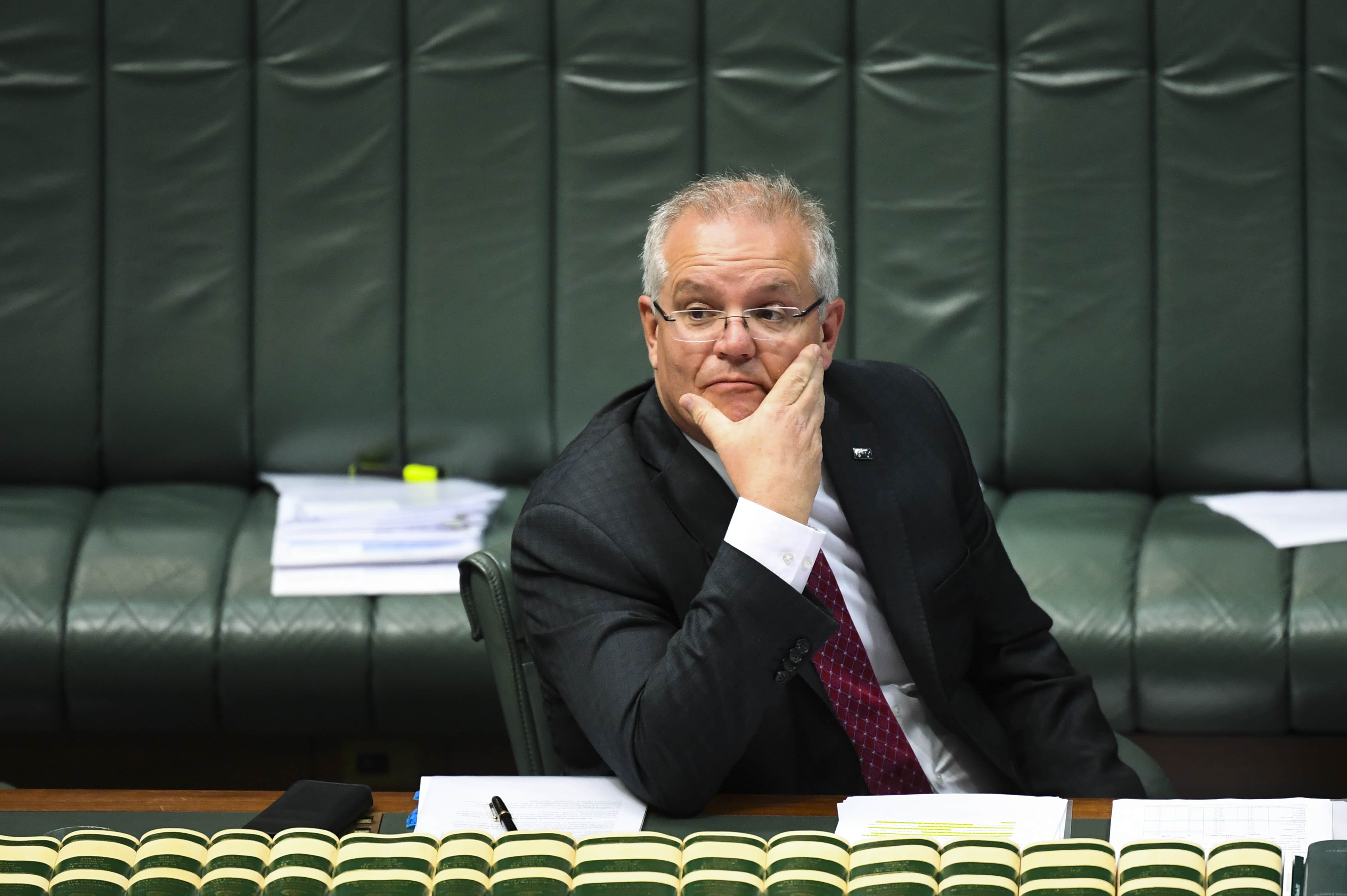 Australian Prime Minister Scott Morrision (AAP Image/Lukas Coch)
The prime minister is under fire for encouraging people to attend mass gatherings as coronavirus continues to spread in Australia.
Top infection control expert Bill Bowtell says Scott Morrison's stance is dangerous, and he cannot understand why there hasn't been a blanket ban on large, public events.
"Facts and evidence dictate that these mass gatherings should not take place," the professor, from the Kirby Institute for Infection and Immunity, has told the ABC.
"We must bring down the rate of new infections of coronavirus in this country. And we must do so in the next hours and days."
He said the Australian Grand Prix in Melbourne should be cancelled, along with NRL and AFL matches, and even Anzac Day events.
He made the comments before Victorian Premier Daniel Andrews said spectators would be banned from this weekend's Grand Prix, if the event went ahead at all.
Formula One bosses are expected to make an announcement on Friday morning.
Cricket Australia has moved to ban spectators from Australia's one-day series against New Zealand and will hold the series behind closed door.
And the AFL has said it's considering its position amid the outbreak.
Prof Bowtell expressed disbelief after the prime minister vowed to attend an NRL match this weekend, as Finance Minister Mathias Cormann proclaimed he would be happy to go to the Grand Prix.
"Are you really seriously suggesting that ministers should say to the Australian people it's business as usual, and go to the Grand Prix?" he said.
The prime minister refused on Friday morning to talk about blanket bans on large events, telling reporters that was a matter for event organisers.
He's repeatedly said the government is relying on the best medical advice, and so far that advice had not recommended shutting down large gatherings.
"Each of these organisations will make their own decisions about these events and the states themselves will act on the best medical advice in relation to these issues," Mr Morrison said as he headed into virus-focused COAG talks in Sydney.
"But I'm looking forward to the game tomorrow afternoon."
But states and territories are demanding clarity on the issue.
Queensland Premier Annastacia Palaszczuk says the states want to know when they should shut down mass gatherings.
"It is going to be on our agenda today - to have some thresholds that states can look at on advice from the national health officer about mass gatherings," she told the ABC ahead of the talks.
Opposition Leader Anthony Albanese has called for federal parliament to be recalled next week to deal with the crisis, and to rush through a economic stimulus package to help businesses survive the crisis.
"Labor will expedite any passage of legislation through both houses of parliament," he told reporters in Brisbane on Friday.
Australian investors are bracing for more huge share market losses after Wall Street crashed, suffering its worst losses since Black Monday in 1987. European markets followed suit overnight, recording their worst day in history in the global rout.
The federal government is considering extending Australia's travel bans to more European travellers, as state and territory officials meet in Sydney to discuss virus containment efforts.
Australia has about 130 confirmed cases of coronavirus, including US actor Tom Hanks and his wife Rita Wilson who remain in isolation in a Gold Coast hospital.
Mr Morrison has said 24 of those cases have been cleared, or are close to being cleared. Australia's death toll stands at three.
As of Thursday, there was 126 confirmed case of coronavirus in Australia, including three deaths. Most of the cases are in NSW.
© AAP 2020