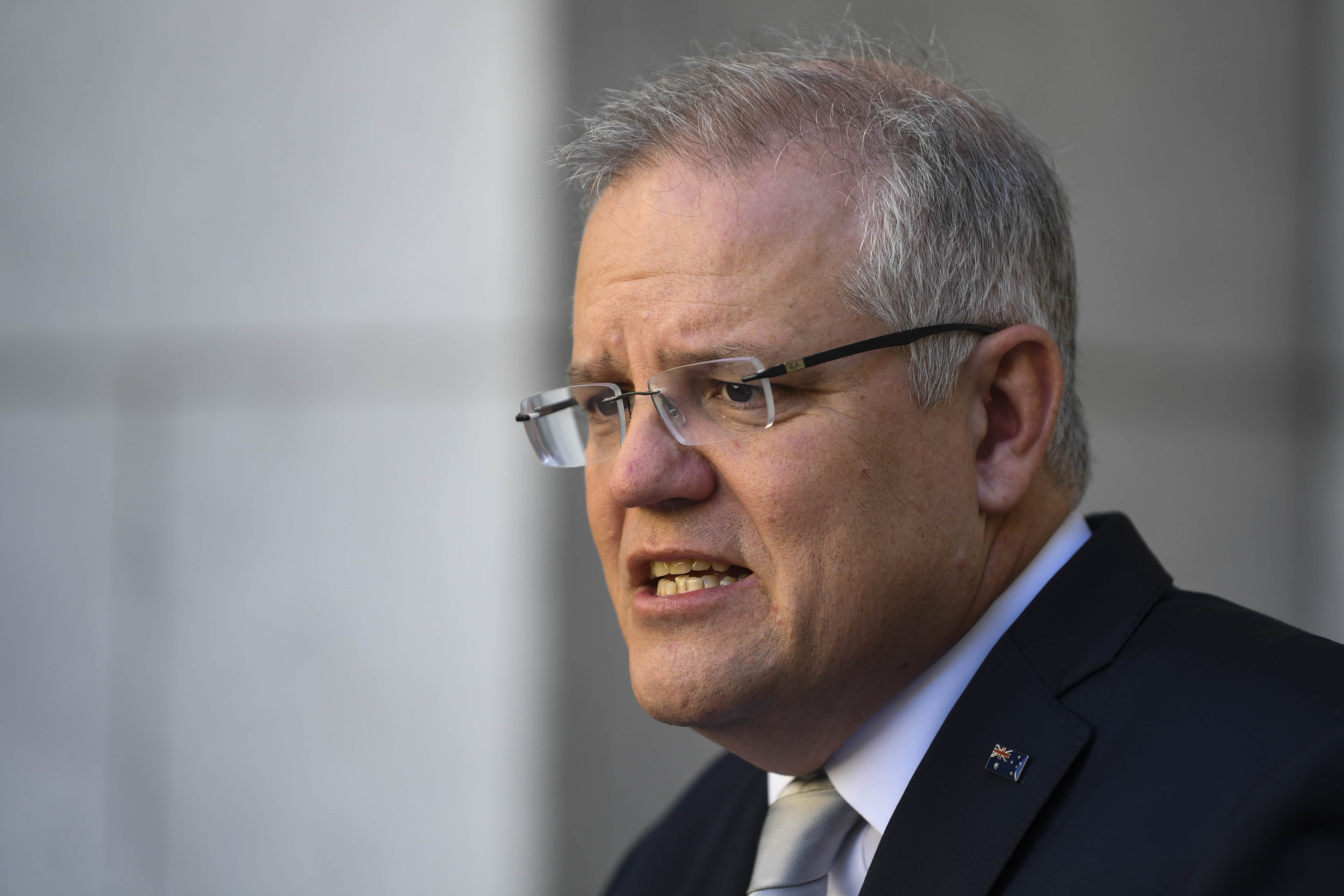 Australian Prime Minister Scott Morrison speaks to the media during a press conference at Parliament House in Canberra, Wednesday, March 18, 2020. (AAP Image/Lukas Coch)
All non-essential indoor gatherings of 100 people or more will be banned in Australia due to the coronavirus pandemic.
Prime Minister Scott Morrison announced the ban, which is effective immediately, on Wednesday.
Outdoor gatherings of 500 people or more were banned on the weekend as the federal government tries to curb the spread of the disease.
© AAP 2020